It was a very tired day. I was awake by I didn't know what at 6am. Then I couldn't sleep. So, to avoid being late for meeting my jersey customer I chose not to lay in bed. So I came in front of pc and checking email, disturb some friends on ym and msn, forum-ing, sms-ing etc. Yes, I was still blur and sleepy *yawn*. Shower at 9am, and 10am sharp went out to pass the jersey to her at Bayan Baru. Then came back home, mom wanted me to buy some coconut milk and rice. Ah, ok... went out again. Bike wasn't in good condition -- tyre punctured. Ok ok, car again... big and hard to park in this er... we called it village? Perhaps, still rural tho. Then reach home, whole family wanna go out. Yeah, we went to workshop first, as I need to fix my silly boot. Cost me RM260. Ouch! Since Dec 2007 until now I've to pay RM1k just to repair my 7 years old car. Whatever... my cash flow didn't sound so good these few months. Yeah, buying house... start business. All start with capital, big one... money. After the car fixed, we went to food stalls behind the old Penang soccer stadium. Ate
Mee Kuah
there. Then, family wanna go to Tesco buying some groceries. I was half fainted. I didn't know why, my body lately exhausted and dehydrated. So, I chose to stay in the car and read my book that I just bought about Landlord by Azizi Ali. Ah, ok they took hours... and you know I couldn't leave my car on like that without moving. It was hot [asia is humid? hell with that!]. I kept switch my car on and off and kept bothering them by sms-ing my sister provoked them to make it faster. Ok, we haven't bought the KFC whipped potato for niece and time was almost 6.20pm. Drove to Sunshine Square for KFC. Reached home around 6.40pm. Then I joined WoE. What is WoE? It's war of emperium, refer to my old post and if you still have no idea what it is about kindly surf google. Thanks! War was clumsy and it was my 2nd time playing High Priest. Start to like High Priest tho.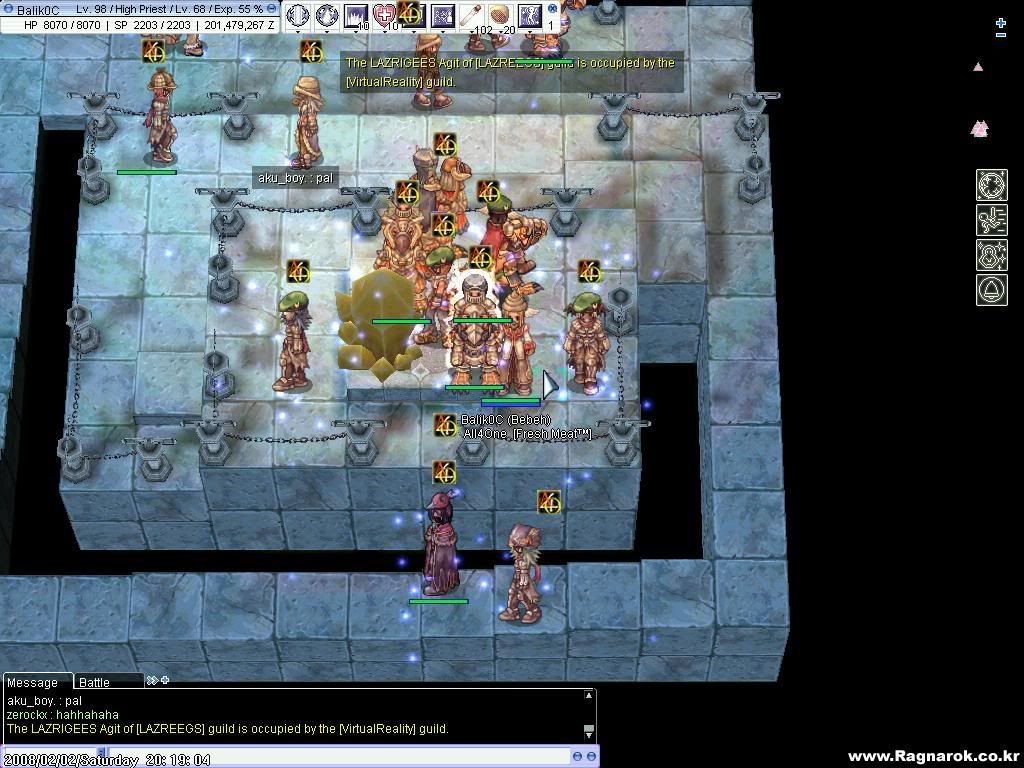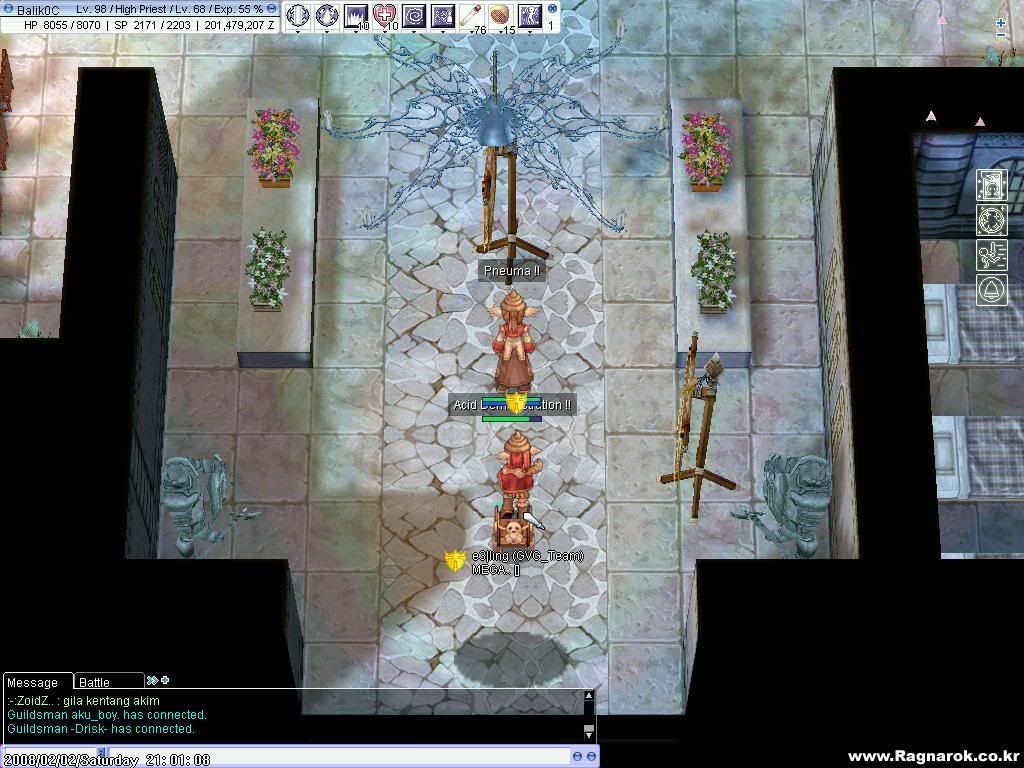 War finished at 9pm and I ate some fried rice that we bought earlier on. When and where? The place we ate
Mee Kuah
lah! Lol. Then, watching tv with mom and sis. 11pm, soccer -- Spurs vs Man Utd. Bad game. Why? Almost lose and it ended with a draw. Damn it! Then I came to pc just to bitch about soccer and ragnarok, Zoid aka Azmi pm me via ym "Dude! Let's MVP!!!" Haha. It was about 3am. I joined them since the id that I reloaded still got credit. It was fun tho. Long time I didn't have a good time MVP like this. It was loooonggg time ago. MVP was one thing and playing High Priest MVP-ing is another thing huhu.
Finished around 5am, posted some screenshots and ran to bed. Too sleepy already.
Ah ok, enuff about yesterday. Why I write this today? I'm tired and bored. o.O