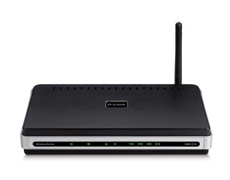 At last I manage to get wifi router set up at home. Bought for RM180 [banked in RM200 to Bob so he bought for me from Lowyatt -- cheaper price than anywhere else].
It's
RangeBooster G Router
by d-link. Easy to set up with simple manual guide. And now I can go online from my room whenever I need to find info for business or anything else. Or maybe something pop-up from my mind about anything useful, funny or important to share with others in blog.
So, my
laptop
[which I bought on Mac 10, 2008] is perfect now. I used to dream about getting a laptop and wifi connection. Now it's like a dream come true for 2008. If I can get good side income, iPod will be next. If not, keep it for 2009. No need to be hurry.