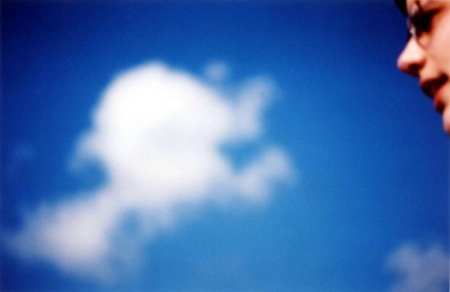 Jimmy a guy with goals and had achieved important goal like own a house and own a car before his age reach 30.
He planned to gain as much experience and money he could for his next goal, own a business. Yes, a business even though he did not know what type of business suits him, yet. He got a few businesses that might be suit to his cup of tea and they kept playing in his mind.
Laughter is the best medicine. Yes, it is a famous quote. But how true it is? Nobody knows. Jimmy always laughs and smiles, which hide his sorrow that caused by problems that he was facing including family matters, work, and friendship.
He was lucky to have a lover who understands him. A lover that always gives him courage and support no matter how difficult a situation could be. He should be thankful because if not, there is a promise that his life will be upside down. Yes, a promise.
He worries too much about his niece and sister. His mother.
Their financial was crucial. Very crucial. Jimmy did not know how long it will take to make their family back to normal. He still thinks that the problem started when the whole family took loan for sister's wedding and brought out some cash from the credit cards.
He successfully stopped all the cards and now planned to help the family. But, how?
His brother in law had no job, which made his sister bear all the consequences. The debt was overloaded on her alone such as house, car and kid. Jimmy blamed the brother in law of course even though he did not speak out what he feels. A husband should work hard no matter what and raise his own family. There is no excuse for that. So, Jimmy forced himself to swallow all the excuses given by his mom and sister when he mentioned about this.
His mom helped his sister whenever she got financial problem which gave her more burden and add more debt around her.
Jimmy did not realize that he had depression. He could cry and lock himself in his room. The only thing that played in his mind when he locked himself was he could die soon. Not suicide but with God's help. That was very pitiful. He blamed himself that he could not help his mom and family. He tried his best to sell clothes and open a small business to save some money for the future. His dad is ill. What about if someone else in the family is sick and need to be warded? None of them has life insurance. That was the pathetic part.
Tick Tack Tick Tack.
The sound of his clock was loud for his ear. His own heart beat was loud too. Why? He wondered. Now, he was at the balcony of his apartment. He was sitting on the balcony wall alone. He felt cold. He could not think of anything anymore. He felt very dizzy. What he could see now, down there were so many people pointing fingers at him. He looked at the sky and smile.